Welcome to Goldman Capital Consortium
We initiate, fund and operate projects globally
Goldman Capital Consortium is a venture with its roots in the Goldman Sachs and Ivy League alumni networks. Our primary objective is initiating, developing, funding and then operating ventures in multiple industries globally leveraging the best human capital in the world. We aim to find the most profitable areas of business in the world across industries and geographies and initiate ventures.
GCC is the private equity arm of the Goldman Consortium. It is also a member of The Ivy Company. This enables us to leverage the expertise of over two hundred and sixty Goldman Sachs alumni and over four thousand Ivy League alumni. Our networks enable us to execute in a way no other firm can giving us a unique comparative advantage.
In a short time GCC has developed a pipeline of alternate and conventional energy project in conjunction with its sister firms MdeCC and Ivy Energy.
We team up with financial institutions, high net worth individuals, industry experts, local geographic partners to come up with new ventures which we envision, fund, develop and operate.
This site and the products and services offered on this site are not associated, affiliated, endorsed, or sponsored by The Goldman Sachs Group Inc. Goldman, Sachs & Co or any of their subsidiaries.
Partners
GCC has and seeks strategic partnerships with the highest quality local entrepreneurs, global and local investors and leading technology providers in order to develop a global portfolio of lucrative projects.
MORE INFO
Current Projects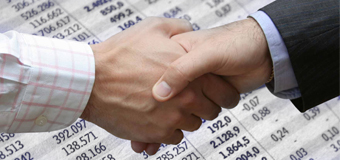 Since its inception Goldman Captial Consortium is working on over a gigawatt of alternate energy power plants in conjuction with Ivy Company and Goldman Consortium members MdeCC and Ivy Energy. We are actively exploring energy projects in the emerging markets.
MORE INFO